Executive Summit Photo Gallery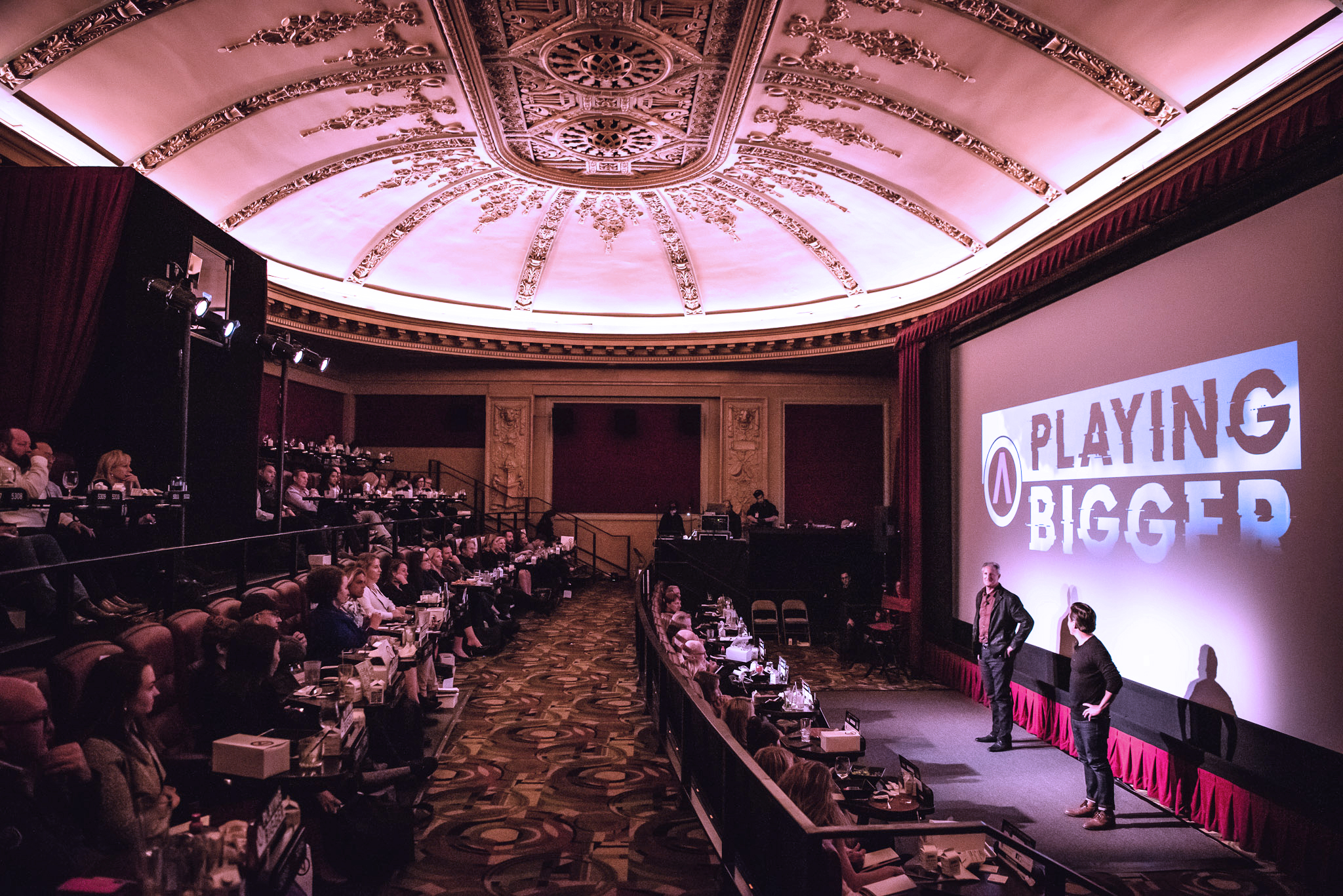 PLAY BIGGER + ALAMO DRAFT HOUSE
Play Bigger hosted the 4th Annual Category Design Executive Summit at the Alamo Draft House in San Francisco, California. An impressive list of Category Design legends were the featured Key Note speakers, and our Water Anthology short documentary film series premiered in front of a packed auditorium! /// Photos by Dace James Hines dacejames.com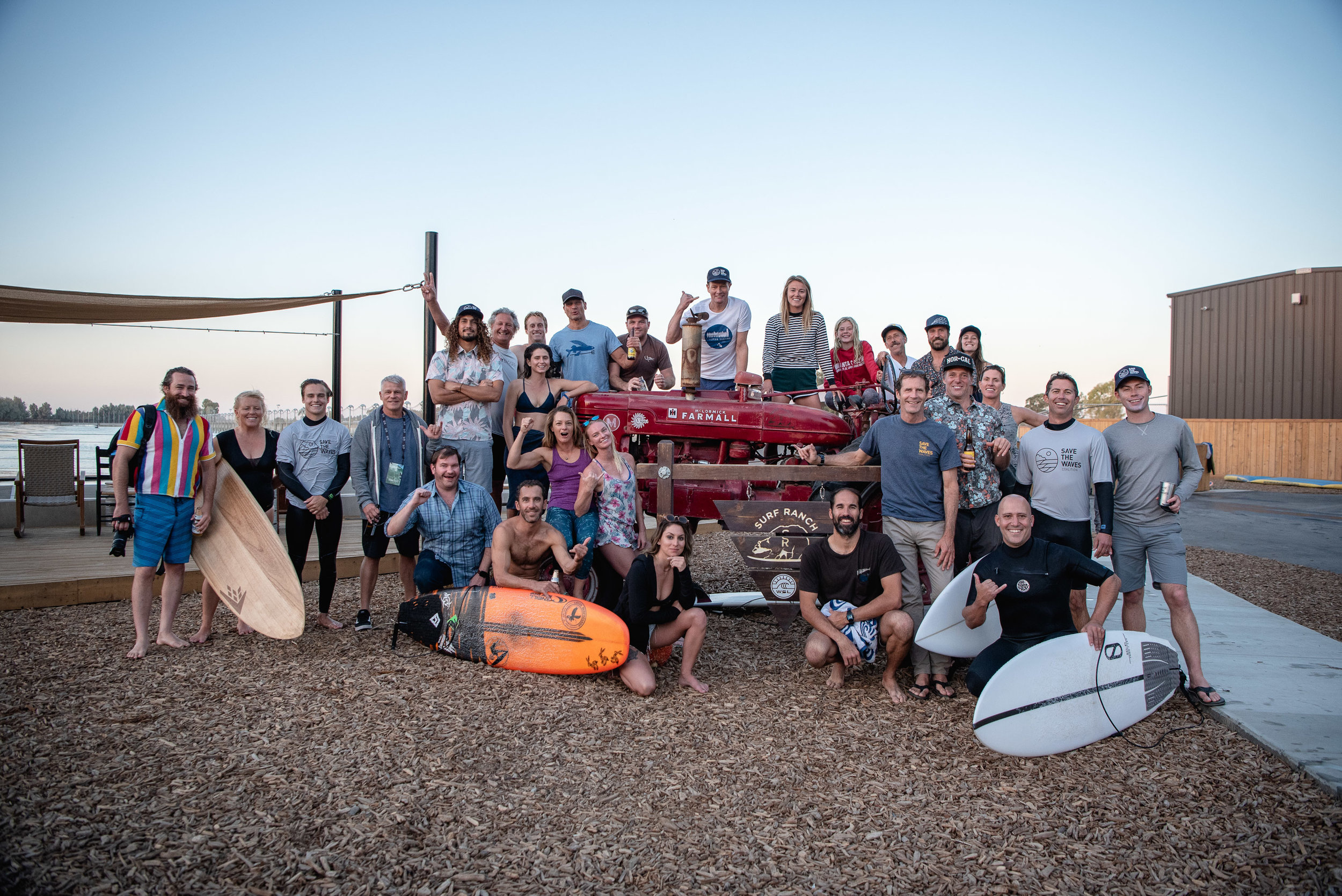 PLAY BIGGER + WSL SURF RANCH
Play Bigger hosted the 3rd Annual Category Design Executive Summit at the WSL Surf Ranch in Lemoore, CA. A lucky group of entrepreneurs, CEOs, CMOs, surfers and environmentalists discussed new approaches to Category Design in a relaxed environment, whilst riding one of the most epic waves on the planet. /// Photos by Dace James Hines dacejames.com
Kai Lenny // Wave Foil Innovator
Kai Lenny is a world class waterman who created an entirely new category of surfing that no one could have imagined before. He calls it Foil Riding. Raised on Maui, he strived from the time he was a young man to never be pigeonholed or limited by his ever-changing wave craft choices.
Kelly Slater // Wave Builder
When you're an 11x World Champion and one of the greatest performers in the history of your sport, it can be tough to find a worthy follow-up act. Yet, Kelly Slater is creating a game-changing new era with his Category : Wave Building.
Hanli Prinsloo // Clean Ocean Advocate
Once a South African national champion free diver, this Category Designer has turned her unique skill-set into an effective campaign to advocate for clean oceans. As the debate over climate change and saving our seas rages on, Hanli Prinsloo's mission is to forge connections, spread awareness and change perceptions on both a global and local level.
Bianca Valenti // Women's Big Wave Surfer
Bianca Valenti is a big wave surfer from San Francisco, who has become a Category Designer in one of the world's most dangerous sports. Alongside a handful of her peers, she's helped lead a movement to create gender equality in the male-dominated competitive surfing arena.
Al Ramadan // Stanford ECorner : How to Be a Category King
Al Ramadan and Dave Peterson share the science behind the strategies that innovators use to create and dominate product markets. They also discuss the marketing concepts for building a brand and identity, and for inspiring customers to see the world as you've framed it.
Al Ramadan // How Pirates, Dreamers, and Innovators Create and Dominate Markets
Al Ramadan is a co-founding partner @ Play Bigger. Al is a technologist, a marketer and category designer. He is a product guy with unique and highly sought after marketing expertise. He has been named one of the most influential people in the digital economy by Time Magazine, sailed in the Americas Cup, awarded a honorary Naval Aviator by the US Navy, and hiked the John Muir Trail. His current mission is to help businesses create great technology design and dominate their categories.
Dave Peterson // Stanford ECorner : The Journey of Category Design
Dave Peterson talks about how new consumer-product categories don't just emerge overnight, but result from years of difficult and intentional effort. Peterson draws on his experience as a former Chief Marketing Officer, strategy consultant and entrepreneur, to illustrate the principles behind great category design.
Dave Peterson // The Five Things Every Marketer Should Know About Category Design. Camp Revenue
In this session from Camp Revenue, you'll hear from Dave Peterson, Play Bigger book author and category design co-founder. He'll share his insights on the important role of marketing in category design initiatives. He'll also share some fun lessons learned, some traps to avoid, and how category design can elevate your marketing career.
Category Design // How Pirates, Dreamers, and Innovators Create and Dominate Industries
The emerging discipline of category design is catching the attention of top CEOs, entrepreneurs, investment banks, venture capitalists, educators and others with a keen interest in better understanding of how enduring category leaders create, develop, and monetize new market categories.