If there's a playbook for building the next Google, Facebook or Amazon - this is it. Every entrepreneur is trying to replicate that level of success. These are companies that created entirely new markets in their journey, and everyone in the startup land strives to become or find the next one: entrepreneurs want to be the visionaries that take advantage of all the potential in untapped markets and investors are on the lookout for the next unicorn.
Read the complete FORBES book review HERE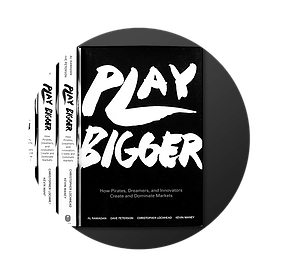 Get the Play Bigger Book here!