We are category designers.
We are executive coaches.
We are tie breakers.
Dave and Al are former entrepreneurs and operators turned category design coaches. We have founded and built companies, served as CMOs, CEOs and senior executives of large public technology companies. We became category design coaches after 20+ years of designing, developing and dominating market categories in the technology industry.
Play Bigger was founded in 2011. In 2016 the founders were joined by Kevin Maney to write Play Bigger: How Pirates, Dreamers and Innovators create and dominate markets for Harper Collins.
DAVE PETERSON
CREATES LEGENDARY RESULTS IN LIFE AND BUSINESS
Dave Peterson is a category designer who loves to spend time helping companies define, develop and dominate their market categories. Dave believes that category design and violent execution accelerates the market cap for companies big and small. Dave has spent 20 years helping billion dollar public software companies, tech start-ups, turn-arounds, and fast growth pre-IPO companies produce a mountain of results, growth and market cap.
Dave grew up on an Iowa farm and started his career in a marketing agency. He then sold all of his shit and drove to California's Silicon Valley to try to succeed in business while carrying few expectations that he would. He landed at software company Vantive before he knew much of anything about technology, then learned fast. He founded and killed his own start up GiveMeTalk!, he served tours of duty as Vice President of Marketing at Mercury Interactive (acquired by HP), was CMO at Aggregate Knowledge (acquired by Neustar), and later was CMO at Coverity (acquired by Synopsys). Dave brings his love for crashing his mountain bike, kicking and punching things in the MMA ring, and learning new things from his daughter about work and life.
AL RAMADAN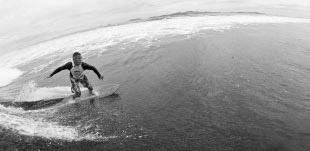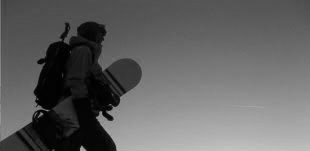 COMMITTED TO BUILDING LEGENDARY COMPANIES AND GREAT LEADERS.
Al Ramadan is a technologist, a marketer and category designer. He is also a mentor, father, outdoors man and passionate surfer. He is a product guy with unique and highly sought after marketing expertise. He cut his teeth writing Fortran 77 on a PDP/11 and a Vax 11/780 and still writes the odd piece of Python code when he needs to. He has been named as one of the most influential people in the digital economy by Time Magazine, sailed in the Americas Cup, awarded a honorary Naval Aviator by the US Navy and hiked the John Muir Trail.
He has co-founded early stage companies, pioneered new markets, taken them public, won big, lost big and now has lots of grey hair. But he has never taken himself too seriously. He was born in Australia and he's really good at bringing the best out in people; kids, teenagers and adults -- they love him. He challenges them; pushes them and supports them; he helps them think big and achieve big. He is very organized and focused on results. He is data driven and likes spreadsheets, charts and diagrams. He still charges big waves and big mountain lines -- for a guy his age.
His current mission is to help great technology design and dominate their categories.
MARY FORMAN: RING LEADER
EXECUTES WITH A POWERFUL POINT OF VIEW.
Mary Forman is our fearless Ring Leader. Before Play Bigger Mary was a Corporate Concierge for over five years. Previous to that she was in management in the restaurant and hotel industries. She has a Bachelor's degree in Business Management from Santa Clara University. When she's not Playing Bigger at work, she is mother to three spectacular children. She's a San Francisco Bay Area native, living in San Jose, who possesses a unique sense of humor.
NAOMI ALLEN
CATEGORY DESIGNER IN RESIDENCE
Naomi is the latest member of our Category Designer in Residence program. Naomi brings two decades of experience at the intersection of healthcare and technology. She's helped companies like Kaiser, McKesson, Microsoft, Yale Hospitals, HP and myriad others on their digital health and technology strategies.
In her early career she worked in hospital operations and enterprise resource planning at Deloitte Consulting, which led to her love of technology enabled healthcare. After receiving her MBA at Stanford, she helped build McKinsey's healthcare technology practice on the West coast.
Most recently she was a founder for Castlight Health and ran most of the business teams in her 8 years at Castlight— taking the company from an unformed idea with seed funding to IPO. Naomi ran Strategy, BD, Sales, Professional Services, Product and Operations during her time at Castlight. During her tenure she developed Castlight's first data rights with payors, landed Castlight's first customers, hired and built the enterprise sales team, led the company from a single product to an enterprise platform, led the Series A-1 and B financing, and participated in the IPO roadshow. Naomi also helped develop (and received) 2 patents, lectured on digital health at business schools and in the media, and became a thought leader on enterprise healthcare. She was instrumental in the Category Design process with Play Bigger which created the Enterprise Healthcare Cloud and launched the category at Castlight's first category lightening strike.
After Castlight, Naomi and her husband took their 3 kids under the age of 3 on an epic adventure and traveled to 22 countries in 14 months. After tackling that, Naomi is more excited than ever to get back to her technology and startup world, helping world-class companies develop their Category and Point of View.
JENNIFER JOHNSON
CATEGORY DESIGNER IN RESIDENCE
JJ is Play Bigger's first Category Design in residence. She is now the Chief Marketing Officer (CMO) of Tenable. She believes category design is the missing link in the CMO's arsenal - articulating a problem that didn't exist before and conditioning an entire market to adopt a new and different way of working or living. And that those who embrace it will win in this new era.
Born and raised in Wisconsin, JJ grew up around her family business, a 70 year old level and tool manufacturing company founded by her grandfather and now led by her father. At a young age she was ingrained with the values of a strong work ethic, a sense of urgency, and a relentless ability to succeed even faced with the most challenging of circumstances. JJ has lived in San Francisco for almost 25 years now, but will always keep the foundation of her upbringing at the core of her leadership style. This has served her well in CMO roles at high-growth start-ups including Coverity and Tanium, as well as a year in between as a partner at the venture capital firm Andreessen Horowitz. Prior to being CMO, JJ held product marketing and marketing roles at enterprise software giants including Veritas Software, Symantec, Mercury and HP Software.
When not designing categories, JJ loves to travel, play tennis (she is a lefty with a mean backhand) and is a huge football fan (she even loves the 49ers when they are as terrible as they are now).